Contact Us
Email us at
sales@displayimporter.com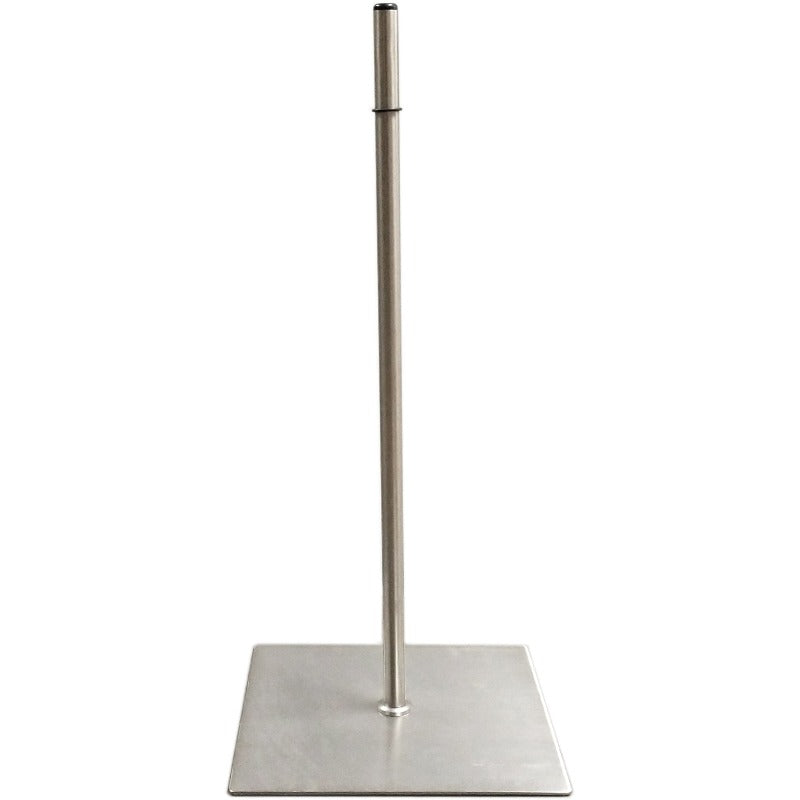 Click below for more photos. Desktop: Hover to zoom in.
MN-FB6 Countertop Flat Mannequin Torso Base with 1" Pole (for Countertop Forms)
---
This base is meant for countertop height forms (placed on top of a table or counter). It will not work with dress forms that are placed on the floor as the 30" pole will be too short. 
Pole is 1" thick. Some forms use a 7/8" thick pole so please check that your mannequin torso has a 1" opening before purchasing.
All our forms use 7/8" thick poles, so this set WILL NOT WORK WITH OUR FORMS.
Heavy weighted flat square brushed chrome base comes with a short countertop pole. It can be used with mannequin torsos that have a 1" pole attachment on the underside.
Measurements:
13.75" L x 13.75" W Square Base
30" L x 1" Diameter Pole
---
Share this Product
---
More from this category