Contact Us
Email us at
sales@displayimporter.com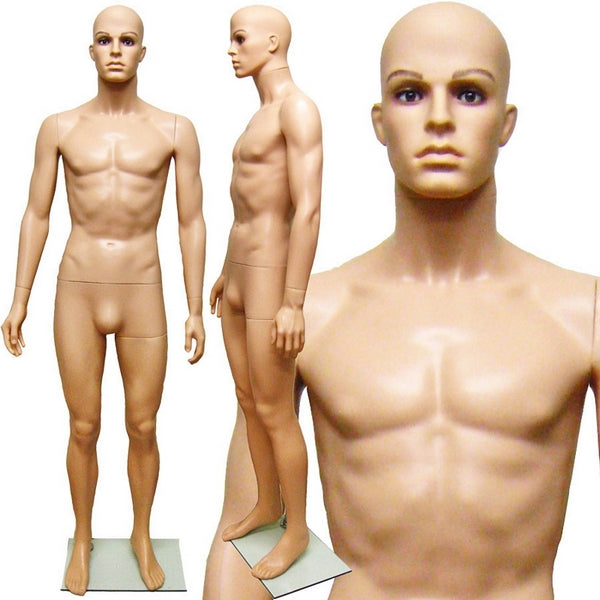 Click below for more photos. Desktop: Hover to zoom in.
MN-251A Plastic Realistic Head Male Full Body Mannequin with Removable Head (FREE WIG PROMO)
---
Plastic full size realistic head male mannequin is durable and long lasting. Perfect for trade shows where you need to constantly setup, breakdown and move the mannequin around. Includes a glass base. Head is removable and can swivel from side to side. Has base fittings in calf of leg. With detachable arms, hands, left leg, and upper body. It is easy to set up and dress.
Measurements:
6' 2" Tall
38.25" Chest, 27.25" Waist, 35" Hip
10.25" L Feet, 32" Inseam, 15.25" Neck, 18" Shoulder
Product Notes:
Mannequins, dress forms, and torso forms are packaged 1 set per box. This item will be shipped separately from other items.
Clothing sizes are approximate and can vary amongst the different clothing brands. Please refer to the chest/waist/hip measurements provided.
---
Share this Product
---
More from this category