Contact Us
Email us at
sales@displayimporter.com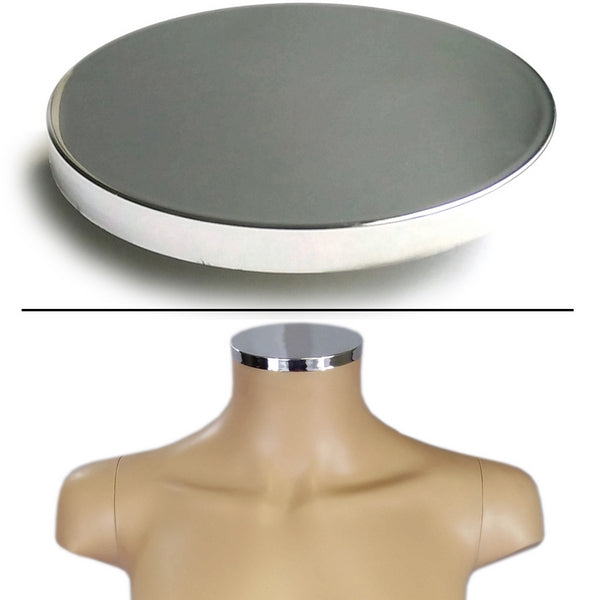 Click below for more photos. Desktop: Hover to zoom in.
MA-101 Plastic Female Neck Cap for MR Mannequin Form Series
---
Convert your MR Dress Form or Mannequin into a headless form with this interchangeable neck cap.
This neck cap is compatible with female upper torsos MN-246 and MN-248. It can also be used on female full body mannequins MN-241, MN-242 , MN-243. MN-445, MN-445A, MN-450, and MN-451. Has a stem on the bottom to attach to the neck of the body.
PLEASE MEASURE YOUR DRESS FORM'S NECK BEFORE PURCHASING.
Measurements:
Outside 3-7/8" D x 5/16" H
Inside 3-3/4" D x 1/4" H
Stem 7/8" H
---
Share this Product
---
More from this category